BOTOX® Dysport® and Xeomin® - Wrinkle Reduction Overview
How Safe Are Neuromodulators (Wrinkle Reduction)?
Botox is a safe and effective treatment for wrinkles in the face. These products relax tense muscles in the upper face associated with creating wrinkles that worsen as we age.  The effect is rejuvenating and portrays a more relaxed appearance.
An Anatomic Guide to Neuromodulators
Dr. Lipan evaluates each patient's anatomy, needs and concerns in order to determine the areas to treat with neuromodulators.
The upper face is the most common region treated with neuromodulators. It is meant to eliminate creases between the eyebrows, horizontal wrinkles across the forehead and fine lines in the "crow's feet" area extending from the outer corners of the eyes.
The product is carefully injected into specific muscles of the face to block the nerves that cause them to contract. By reducing muscle contraction and tone, the overlying skin is smoothened creating a rejuvenated look. A skin numbing cream and ice can be used to reduce discomfort.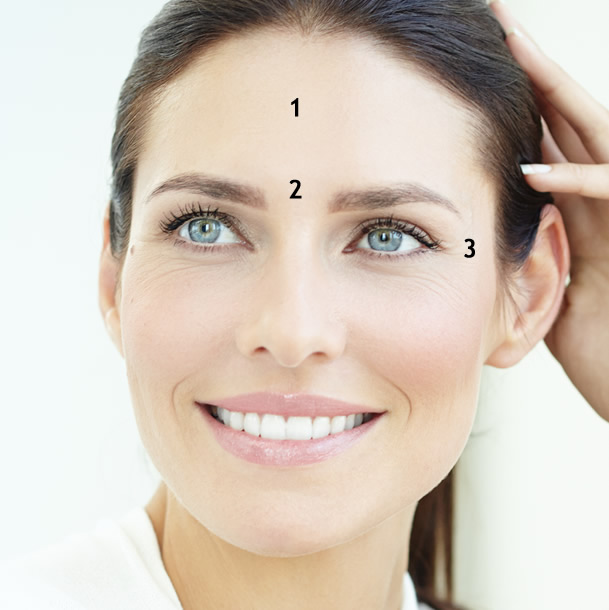 How Long Does the Procedure Take?
The procedure takes about 10-15 minutes and results in minimal down time. Bruising is very uncommon and patients are instructed to avoid vigorous exercises for about 24 hours. The wrinkles will begin to erase over the ext 3-7 days and the results will last 3-4 months.
Botox is a painless, quick and safe procedure to give you a wrinkle free, relaxed and youthful appearance. When used in the hands of an experienced injector like Dr. Lipan, you should achieve a natural look, maintaining important facial expressions while diminishing the lines that make you look tires, angry and older.