Michael J. Lipan, MD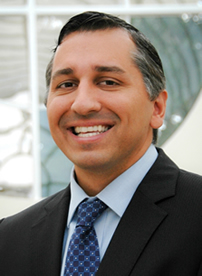 Dr. Lipan earned his undergraduate degree at Cornell University and a Doctorate of Medicine at The Mount Sinai School of Medicine in New York City. He graduated in the top quartile of his class with a distinction in research. He completed his residency in otolaryngology head and neck surgery at the University of Miami and trained under internationally recognized facial plastic surgeons and rhinologists (sinus surgeons). Here he received numerous awards in research, exam scores and surgical skills.
After residency, he sought additional training in facial plastic and reconstructive surgery by becoming a fellow/clinical instructor at Stanford University. These highly coveted positions are sanctioned by the American Academy of Facial Plastic Surgery & Reconstructive Surgery (AAFPRS). He broadened his skills in rhinoplasty, aging face surgery, botox/fillers and nasal obstruction from his mentor and when supervising residents in his own clinics.
While at Stanford, Dr. Lipan published a research project that was awarded the 2012 John Orlando Roe Award for the best clinical research paper among AAFPRS Fellows.
Today he offers a comprehensive approach to address cosmetic concerns of the nose and face as well as sinus and allergy disorders. This balance is key to enhanced patient outcomes and maximizing patient satisfaction.
Though his expertise, he has served as a leader and educator in his field. He serves as invited faculty for the annual University of Miami rhinoplasty course, demonstrates in office balloon sinuplasty techniques to other surgeon from across the country and has presented original research and new surgical techniques at national meetings.
Dr. Lipan is a member of the American Academy of Facial Plastic and Reconstructive Surgery and performs a variety of procedures including cosmetic rhinoplasty, repair of nasal breathing obstruction, Facial Rhytidectomy (face lift and neck lift), Eyelid Surgery, BOTOX Cosmetic and injectable facial fillers.
He also maintains a sinus and allergy practice specializing in minimally invasive, in office balloon sinus dilation. He provides cutting edge technologies such as in in-office CT scanning and sinus navigation during procedures. These are important to establish a proper diagnosis and then perform advanced sinus techniques in the comfort of the office.
Fellowship:
Division of Facial Plastic Surgery, Stanford Hospital and Clinics
Stanford University, Palo Alto, California
Residency:
University of Miami /Jackson Memorial Hospital
Miami, Florida
Doctorate of Medicine:
The Mount Sinai School of Medicine of New York University
New York City, New York
Undergraduate Education:
Cornell University
Ithaca, New York
Hospital Privileges:
Palm Beach Gardens Medical Center, Palm Beach Gardens, Florida
Jupiter Medical center, Jupiter, Florida
Memberships:
American Academy of Facial Plastic and Reconstructive Surgery
American Academy of Otolaryngology
Areas of expertise:
Facial Plastic and Reconstructive Surgery
Face Lift and Neck Lift

composite flap SMAS technique

Fat Transfer Volumization
Rhinoplasty
Blepharoplasty
BOTOX® Cosmetic wrinkle relaxation and Juvéderm® wrinkle volumization (injectables)

Minimally Invasive Sinusitis Surgery
In-office Balloon Sinuplasty
In-office Nasal Obstruction Surgery
In-office Septoplasty
In-office Turbinate Reduction
In-office Polyp Removal
In-office Image-guided Support for Sinus Surgery
Allergy Testing and Shots
In office CT Scan of Sinuses (Computerized Tomography)
Nasal Obstruction surgery including Extracorporeal Septoplasty
Skin Cancer reconstruction